Travel Information - Spring 2022
As part of the 'new normal' we have introduced extra cleaning and on-the-road protocols which allow you to safely explore our beautiful countryside in small groups of around 12 passengers.
Very Small Groups = More Personal Space
We have reduced customer capacity in our mini coaches to an average group size of around 12 passengers.  Our smaller groups increase personal space for your peace of mind.
Simple Cancellation/Rebooking Policy
Free cancellation, rebooking or refund up to 24 hours before departure (day tours).  Free cancellation, rebooking or refund up to 8 days before departure (overnight and private tours).
Safety in Mind
There will be hand sanitiser and face masks available onboard. As a courtesy to fellow passengers please consider wearing a face covering when travelling and use sanitiser when boarding and disembarking.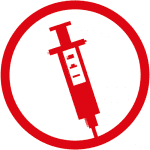 Fully Vaccinated Driver Guides
Our experienced, fully vaccinated (triple jabbed) driver guides will support and advise you every step of the way. It is important you follow their guidance for a stress-free trip.
Very Clean Vehicles
Your Wee Red Bus will be thoroughly cleaned before and after each tour and all common touch points will be disinfected during the day.
During the Day
Seats will be allocated on arrival and you will keep the same seat throughout the day. All touch points will be wiped down regularly with bactericidal cleaner.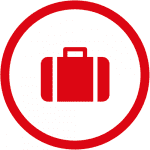 Luggage
We have a generous luggage allowance of up to 15 kg (33 lbs) per person.
Customer Information
As a result of the global health and travel crisis we are operating a modified timetable for the foreseeable future. There are ongoing restrictions at most visitor attractions and only tours shown as 'available' on our departure calendar are running. This is reviewed on a daily basis so please check back regularly.
Many of our customers have rebooked for 2022/2023. Please email [email protected] to reschedule and we will try to respond within 10 working days.
As a small family-owned business we have limited resources and our current working hours are 07:00 to 17:00 GMT.
Our 2022 tours are now available to book. Many thanks for your support and stay safe.